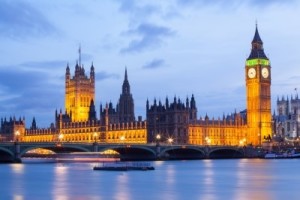 Recently, I had the honor of hosting a dim sum tea for three of the most distinguished twin experts in London. Collectively these three have contributed a vast body of knowledge about twin psychology in their respective books. Audrey Sandbank, editor of Twin and Triplet Psychology and author of Twins and the Family is a psychotherapist who previously worked with twins and their families. At present, she specializes in the treatment of anxiety in children and is creating an app to help with this disorder. Vivienne Lewin wrote a scholarly book entitled The Twin in the Transference. She is no longer seeing patients; however, she is working on a new book about twins targeted for a popular audience. Elizabeth A. Stewart is the author of Exploring Twins. She is a sociologist and a Russian scholar who became interested in twins after her twin sons were born.
After we introduced ourselves, I started talking about a set of twins that I am currently treating. I described them as identical twins. All three women gently reprimanded me, explaining that this term is improper because no twins are ever identical. They emphasized the importance of educating others to use either the designation MZ (monozygotic) or DZ (dizygotic) when referring to twin pairs. I did my best to remember this throughout our time together; however, some habits are difficult to break. We shared personal and professional twin stories, enjoying one another's humor and perspectives about our passionate devotion to the study of twins.
A few days later I visited the Tamba (The Twins and Multiple Birth Association) offices located about an hour outside of London. I had met Tamba's director, Keith Reed, at an international conference last year. Tamba is the national charity dedicated to improving the lives and well-being of families with twins, triplets, or more. Representing over 12,000 families and 180 local clubs in the United Kingdom, Tamba provides help and support to both parents and professionals to meet the unique challenges that multiple-birth families face.
Tamba was originally started by a doctor and four mothers of twins who struggled to find any information or advice on raising multiples. It is the only UK organization providing support to families of twins, triplets, and higher-order multiples. As well as campaigning on issues that affect multiple-birth families, Tamba provides information to families, runs a helpline, offers bereavement support, provides social networking opportunities, offers classes, and conducts clinical research.
The lovely staff at Tamba arranged for me to come to their offices and record two separate webinars, covering the main points I have written about in each of my books. I was especially pleased to be able to talk about The Same but Different because Tamba is hoping to reach out to the burgeoning population of young adult twins and multiples. Tamba's helpline receives calls from adolescent and college-age twins seeking advice and insight into their particular dilemmas. Very little information is available for this group because most publications are targeted for younger twins and their parents. My webinars addressed primary concerns for this age group, which include separation crises, relationship conflicts, and identity issues. I will post information about accessing the webinars soon.
During lunch, Keith Reed talked about the importance of unifying the various organizations that handle issues related to twins and their families. For complicated reasons, it has been difficult to integrate medical, social, and clinical organizations to generate a more well-rounded and service-based agenda for multiples and their families, but Keith and others in the community are working to change that reality.
Photo credit: Image courtesy of Vichaya Kiatying-Angsulee at FreeDigitalPhotos.net