Tania Zulkoskey first contacted me in July 2012, when her fraternal twins were three years old. She and her partner were having some challenges setting limits for the children, and we talked about possible solutions to the situation. We spoke again a few months later via Skype and were able to come up with strategies to help Tania and her partner manage the children's behavior and limit setting.
I was so excited to meet Tania in person at the Multiples Birth Canada National Convention in October of last year. She travelled from Vancouver to Edmonton to be there, and I felt so appreciative and grateful to have such a staunch supporter in the audience! Tania is a counselor who understands and values attachment issues. She recently sent me an e-mail about the importance of the parent-child relationship in raising twins. It is reprinted here with her permission.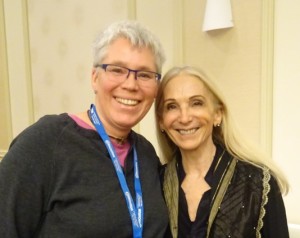 Tania wrote:
After September we had parent-teacher conferences–we had still stressed our preference to our school that we wanted our grade 1 twins in the same class. They wanted to be in the same class and we wanted one more year of them together for a variety of reasons. It was really important to us and a source of stress with all of the other parents commenting on what we should and shouldn't do with our kids–so at the parent-teacher conference we asked how it was going in terms of twin dynamics. And the teacher said, "I am so glad you pushed so hard for them to be in the same class; you can't even tell they are siblings in the class! They do their own thing, they have their own friends." It really validated what we knew to be true at this age and stage. (We did also request that they sit at different tables for tasks and be partnered up with other people–they would rarely choose each other anyways once they are settled in).

I really think parents play a huge role in how twins are attached to each other versus their parents. We really stressed that we are the caregivers; we are the ones here for comforting and soothing. The bonus is your sibling. And I think this is also because we work very hard at being equal parents versus a gendered-heterosexual model. We both took a year off when they were born. We always take turns with each individual child so that they remain attached to us–every night for reading books we swap kids. And they know who's with whom! They want that individual time with both of us.