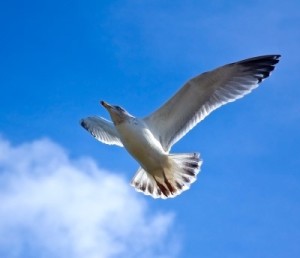 I have had the privilege of helping a middle-aged twin woman (whom I shall refer to as M) reclaim her self following the sudden loss of her twin brother. When her brother died unexpectedly, her world fell apart. Both twins had been heavily emotionally dependent upon one another in a myriad of complex and complicated ways.
At two years of age, their father took M and her brother away from their biological mother because she was too mentally unstable to care for them. He subsequently remarried, and the twins were raised by a stern, controlling stepmother. M and her brother clung to one another for emotional support throughout their childhood. When they went different ways at eighteen, they remained in constant contact. They saw one another frequently; they rescued one another from financial difficulties; and they staunchly relied upon one another to get through uncomfortable family gatherings. M relied on her brother like a parent, sibling, and best friend. His death robbed her of the only person she had ever truly loved or trusted. His absence left an emotional void that kept her depressed, immobilized, and drug addicted for many months.
As M has emerged from her mourning and sadness, she has grown into the persona that her brother embraced. This transformative shift has helped her feel empowered, enabling her to incorporate many of the functions and strengths that he had habitually provided for her. She has become more adult, mature, and responsible. She is doing for herself what her brother used to do for her—acting as a compassionate other, celebrating her growth and successes, and sustaining a more independent and positive outlook on life. In many ways, she seems reborn as an individual who embodies the best qualities of both her brother and herself.
She recognizes these changes in herself, cherishing memories, stories, and experiences about their twin connection. She is attempting to foster other adult relationships, which she had little incentive to do when her brother was alive. By embracing the love, concern, and compassion that her brother showered her with throughout their lives together, she is integrating self-love and self-esteem for herself. This was not conceivable when her brother was alive because they provided one another with a shared strength. Now, fending for herself, she is becoming a strong woman trying to learn how to navigate emotional ups and downs without her better half—and succeeding quite well.
How have you navigated the loss of a twin? Share your story in the comment section.
Image courtesy of Tina Phillips at FreeDigitalPhotos.net