Two for the Price of One: Not Always a Good Deal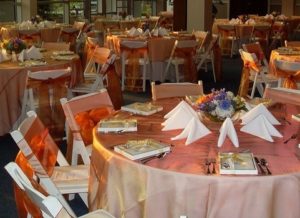 Often, parents ask me to weigh in on various issues that impinge upon the lives of their multiple-birth children, such as a school issue, a behavioral problem, or a policy issue. Recently, a woman contacted me via my website to ask me to write a letter to the administrators of her identical sons' school regarding a specific school policy that discriminates against multiples. Although to some people her concern may appear trivial in the larger scheme of things, it is nonetheless symbolic of many educational institutions' insensitivity to issues involving identicality.
The mom explained that both boys are looking forward to attending a dinner prior to their graduation from high school. The stated rule is that each student is allowed to invite two guests to this celebratory event. However, only one of her sons was issued two guest tickets. His brother received one ticket only for himself. She was told that this policy exists to prevent "acrimonious family breakdowns."
I would like to quote a portion of the letter that I sent to the administrators on behalf of the family:
I believe this plan is an unconscionable "acrimonious breakdown" on the part of the school officials who are deliberately discriminating against multiple-birth children. Many families raising twins have invested considerable emotional time and energy helping their children become separate, individuated young adults. Many twin pairs, especially identical twins, struggle to develop and sustain an identity and sense of self so as not to be treated or perceived as half of a whole. Certainly, it is the educational community's moral and ethical obligation to promote healthy emotional growth for all students. Instead of equitably celebrating the graduation of two young men, the institution's antiquated policies send a damaging message—individuality and differentiation among multiple birth children are not valued. Not allowing each of them to have the opportunity to invite two friends of their own is fundamentally shortsighted and insulting.

Based upon my extensive knowledge about twin psychology and development, I believe that it is of utmost importance and urgency that school officials revisit these existing policies. It is essential that the staff become educated about the fact that multiples thrive within environments that support and nurture individuality. Clearly, the present guidelines of exclusion and discrimination fall short of fulfilling this requisite.
I don't know if my letter will help instigate any schoolwide changes. However, I am pleased to be a spokesperson and advocate about this issue.
Addendum: The mother recently informed me that on appeal to the governing body, school authorities decided to issue the twins only one guest ticket apiece. The family is contemplating further legal action.
Photo by Auburn Alumni Association, CC BY 2.0