The Psychology of Twins—Who Knew?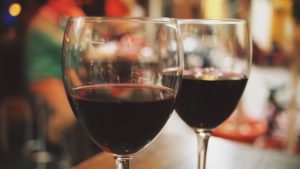 I have just returned from a glorious two-week stay in Argentina. I will need to "detox" from all the delicious meat and fabuous red wine that I happily consumed during my time there. I gave a presentation to a wonderfully warm and engaging group of parents of multiples who appreciated hearing my particular views and philosophy about raising twins.
Prior to my trip, I encountered incredulous responses to my telling people that I had been invited to give a presentation about the psychology of twins. Over and over again, people seemed surprised that there would be an audience interested in this topic. Then, almost instantaneously, they would share their particular twin story about an acquaintance or family friend!
I was very moved by one particular story from a man in his forties, "Mr. M." Mr. M is an identical twin. He and his brother live quite a distance from one another and until recently had been estranged. Both are married and have young children. Mr. M told me that their lives had been traumatically shaped by the unexpected death of their father when they were twelve years old. Just before their father died, he had instructed his sons to move to Buenos Aires so they could get a better education. So, in accordance with their father's wishes, they moved there by themselves to study.
The two boys were placed in separate classes. Mr. M, who described himself as the caretaker in the relationship and a fierce competitor, said that this separation was extremely upsetting for his brother.
After finishing their studies, both brothers went into the family business. However, about ten years ago, Mr. M decided to leave that enterprise and go into business for himself. In developing his business model, he became keenly interested in managerial relationships and employee satisfaction. He instituted many practices and exercises that facilitated communication, good work relationships, and productivity. He decided to utilize much of what he had learned in his work life to begin to break down the emotional barriers with his brother, so he organized a joint vacation for both families. He initiated frank and open discussions with his brother about the strains in their relationship. (He added that the terrific Argentinian Malbec wines that he brought with him definitely helped make this happen!) Mr. M. was surprised to learn how much their father's death more than thirty years ago still profoundly impacted his brother. Mr. M paused and then spontaneously remarked that he was astonished to recognize how he and his brother are so very different.
Moreover, Mr. M said that being able to tell his brother about his personal vulnerabilities and fears helped enormously to mitigate feelings of jealousy and resentment that had accrued during their years of sparse communication. As a result of this renewed connection, the brothers' families are looking forward to spending more time together. Mr. M is delighted about this new, intimate relationship. It is so often the case that jealousy and resentment diminish when we can authentically share our own emotional difficulties and struggles.
Photo by epicantus, CC0