From Self-Hate to Self-Compassion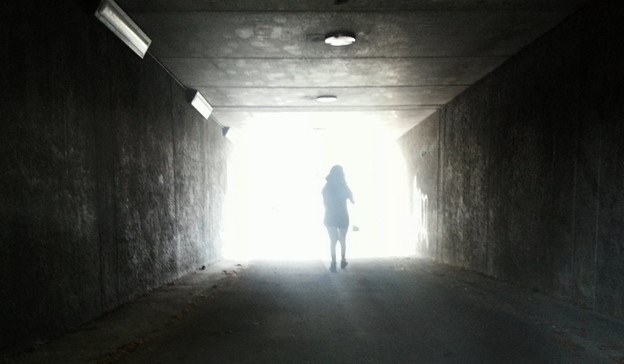 I have worked with an identical twin woman in her fifties, whom I'll call Dixie, for about two years. We have extensively explored how her traumatic childhood and her twinship contributed to her self-loathing, anger, and helplessness. Her improved sense of self has enabled her to access ambivalent feelings about her sister.
Previously, Dixie idealized her twin—she told me that their connection helped stave off devastating verbal attacks from their mother and older sisters. When her twin decided to separate from her during their high school years, Dixie was devasted. She rationalized that her sister made this choice because Dixie was too boisterous, unattractive, and annoying. After the twin married, she and Dixie were estranged for several years. Dixie remarked that the depression and sadness she experienced over the loss of her sister affected her capacity to enjoy life. When they did reconnect, Dixie felt whole again.
As she developed greater authenticity and better self-care, Dixie complained that she was frustrated with her twin. She sensed that her sister behaved in a stilted manner and spoke to her in a phony voice. The notion that her twin might feel competitive and jealous initially stunned Dixie, as if this reality was unfathomable. Dixie's model of the twinship was predicated on the notion that she was the "bad" twin and her sister the "good" twin. This belief was part of her experiential schema since their early years.
Dixie felt convinced that she would be abandoned by her sister if she thought Dixie surpassed her in any way. Dixie disavowed any rivalrous feelings about her twin because she never gave herself permission to feel good enough about herself to be competitive. If she did, she surmised that would mean the end of her relationship with her sister. Dixie remained convinced that her longings to feel attractive, deserving, and happy would surely sever the twinship.
Through therapy, Dixie has worked through many of her conflicts and destructive, self-hating rants to discover compassion for herself. In so doing, she has improved her relationships with her sons, live-in partner, and, most significantly, her twin. She is no longer driven to satisfy others' needs to feel worthy or loveable. She has lost a lot of weight and exercises religiously. She is proud of her motivation to feel good about herself and believes that she deserves to be happy and authentically herself.
Image courtesy of Blondinrikard Fröberg (CC BY 2.0)